TUESDAY MORNING GROUP COALITION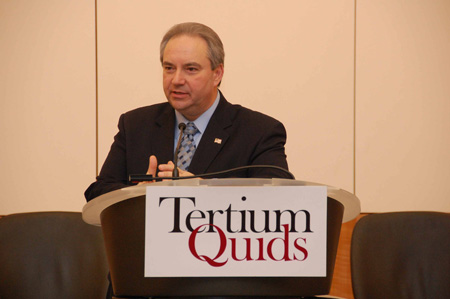 Lt. Governor Bill Bolling updates members of the
Tuesday Morning Group coalition on how things progress
in the General Assembly session.

In December of 2001, a monthly coalition began meeting on the second Tuesday of every month at the Bull & Bear Club in Richmond, Virginia. The purpose of the Tuesday Morning Group coalition is to address three issues that affect the future freedom and prosperity of all Virginians: taxes, property rights, and education reform.
The Tuesday Morning Group has been and continues to be a phenomenal success. Currently, more than 1,000 individuals participate in the coalition. This includes representatives from more than 280 organizations, 34 members of the General Assembly or congressional staffers, and 29 members of the media. The average monthly attendance at these meetings is now more than 50.
The Tuesday Morning Group allows activists and concerned citizens from across the commonwealth to share information about their efforts to reduce the role, scope, and cost of government; to protect private property rights; and to improve both K-12 and higher education in Virginia.
For information about how you, or your organization, can participate in the Tuesday Morning Group coalition, contact:
John Taylor
(540) 245-1776
JTaylor@TertiumQuids.org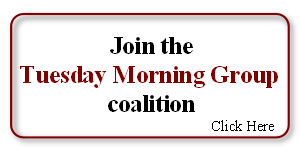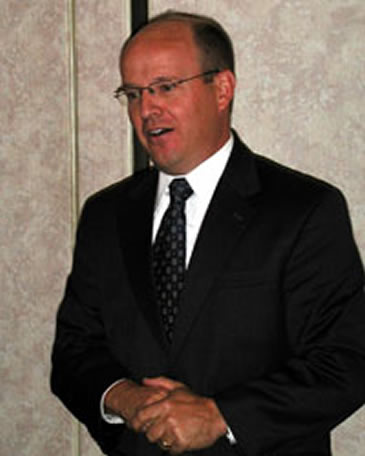 Mark Mix, president of the National Right to Work Committee,
gives his famous "Six Steps to Action" presentation
to the Tuesday Morning Group.